Aleppo Liquid Laurel Soap for hand care( 612 )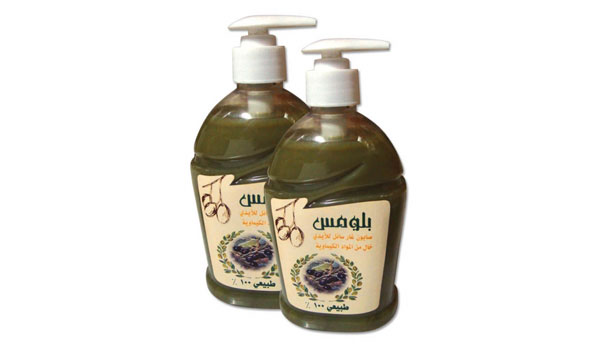 Natural 99 %
Free Chemical Materials - Free Sodium Sulfate Laureth
Natural Care For Hair & Skin All Our Products have no chemical or colors materiales
The liquid laurel Aleppo soap (Bio/Herbal Hand care):

It's a soap made from olive and laurel oils along with manufactured raw materials; however, the production method is different for the chemical Hand wash because it will be left in the liquid form instead of being left to harden.
What are the advantages and distinct characteristics of the liquid laurel Aleppo soap from that of chemical Hand care:

-The liquid laurel soap is made from natural materials and not chemicals (except for the aromatic oils which is merely 1%).
These oils are olive, laurel and a few amount of other oils (enhancers) which are left as secret recipes.
To make sure that these oils are natural, you will feel a difference in its use because it will cause your skin to feel dry so your hands will not feel slippery on the skin as they will with hand wash (due to the cleansing of the skin).
| | | | | | |
| --- | --- | --- | --- | --- | --- |
| Barcode | Ingredients | NW/Piece | Pieces/BOX | Gross Weighting/Box | Dimensions cm |
| باركود | التركيب | وزن القطعة | عدد القطع في الصندوق | الوزن القائم للصندوق | الأبعاد |
| 6215000934154 | OliveOil, Laurel Oil , Fragrances Oils, Other Oils, Water. | 500 ml | 12 | 6.60 | 37 x 20 x 18 |